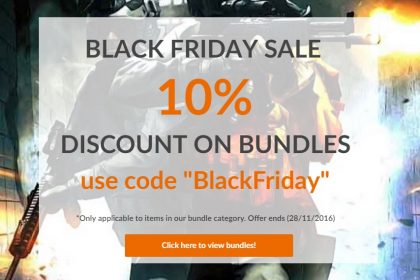 It's that time of year again. Black friday is here and we again are offering a discount on all of our bundles. This year we have a 10% discount on all of our bundles until Monday (28th.)
Our bundles are a great way to re brand an existing channel or start your channel right. If you are already a streamer you may already have the knowledge that stream artwork pays a huge part in not only attracting new viewers; but also creating a professional and fun atmosphere for you currently viewer base.
If you are a new stream it is recommended that you start your streaming journey right from the start. This means that when you look back over your old videos you will be happy with the quality and view ability of your work which you put so much effort into.
Our bundles are designed to cover a large range of needs we have bundles suitable to just one platform such as twitch or twitter but we also have bundles which cover a wide rage of platforms for an online personality.
We look forward to working with you and if you have any questions please don't hesitate to contact us.