Every streamer wants an attractive about section, but where do you start? What style should you have? And most importantly what are they? In this article, we have compiled everything you need to know about why they are used along with ideas and designs to help get you on your way to having great looking twitch panels.
What are Twitch panels and why are they important?
Twitch panels are usually the first thing people view when joining a new channel as they are the main source of information about the stream. Panels are located directly beneath your stream and typically consist of information about the streamer, the content they produce and link to key elements such as social media platforms. Upgrade your stream design with the below panels.
Twitch panels can be presented in any style, but since they are always visible, even when you are offline, many streamers prefer to customize their panel design to a unique design. This helps theme your channel and makes a good first impression to new potential viewers and convey your brand.
Icons are a clear and concise way of grabbing attention as well as adding color to your Twitch panels. You can make your panels stand out by adding flair and color to make your icons unique.
Adding social media icons to your panel is also a great eye-catcher, having recognizable icons such as Facebook and Twitter can instantly draw your audience's attention. This helps prompt them to follow your other platforms, growing your brand.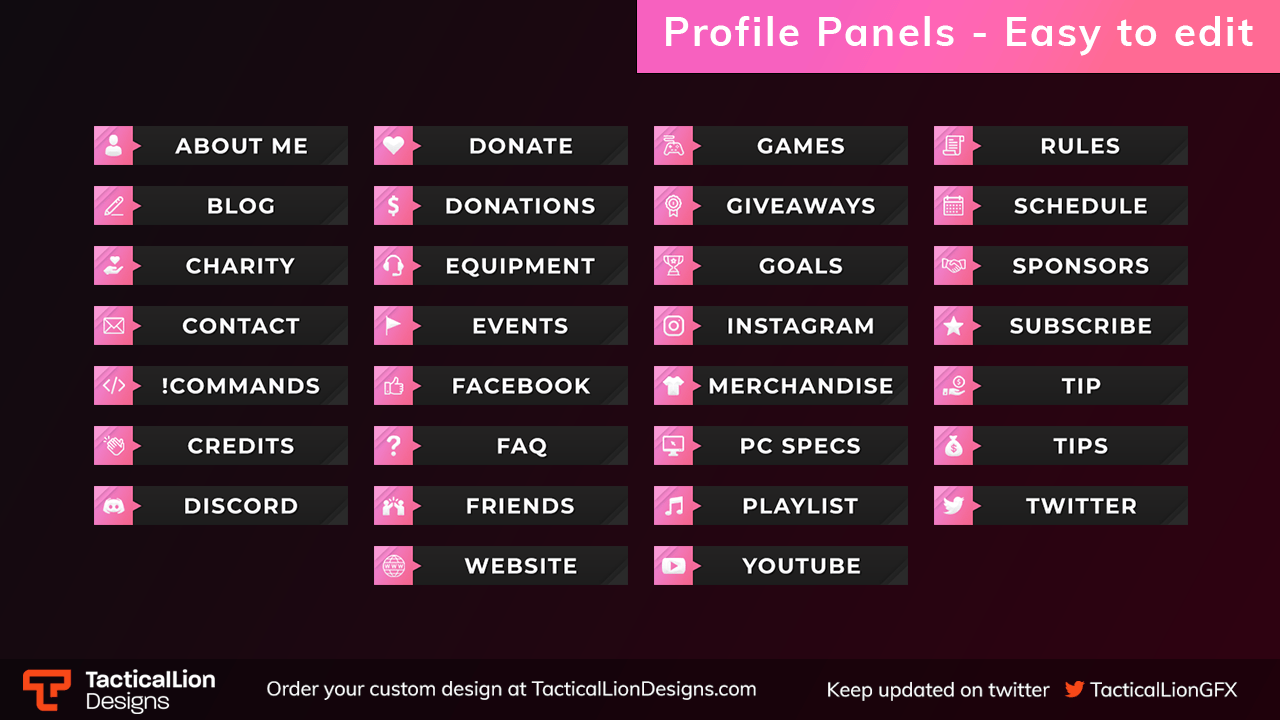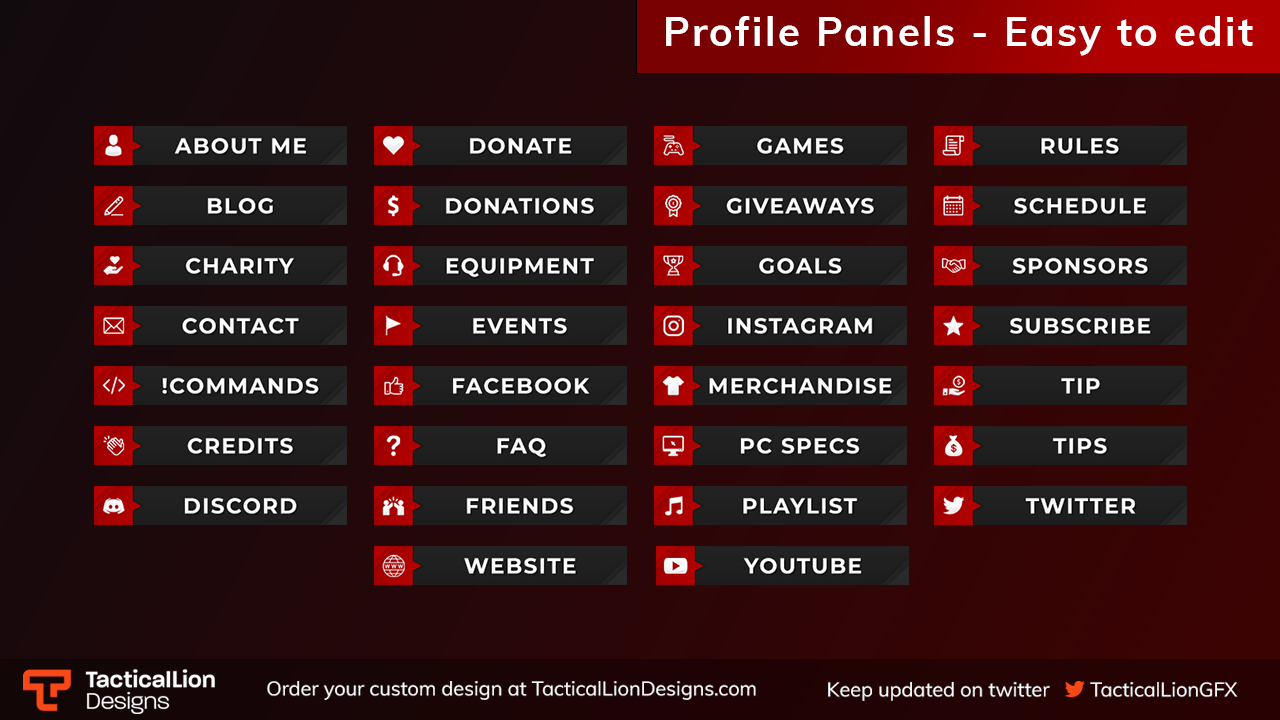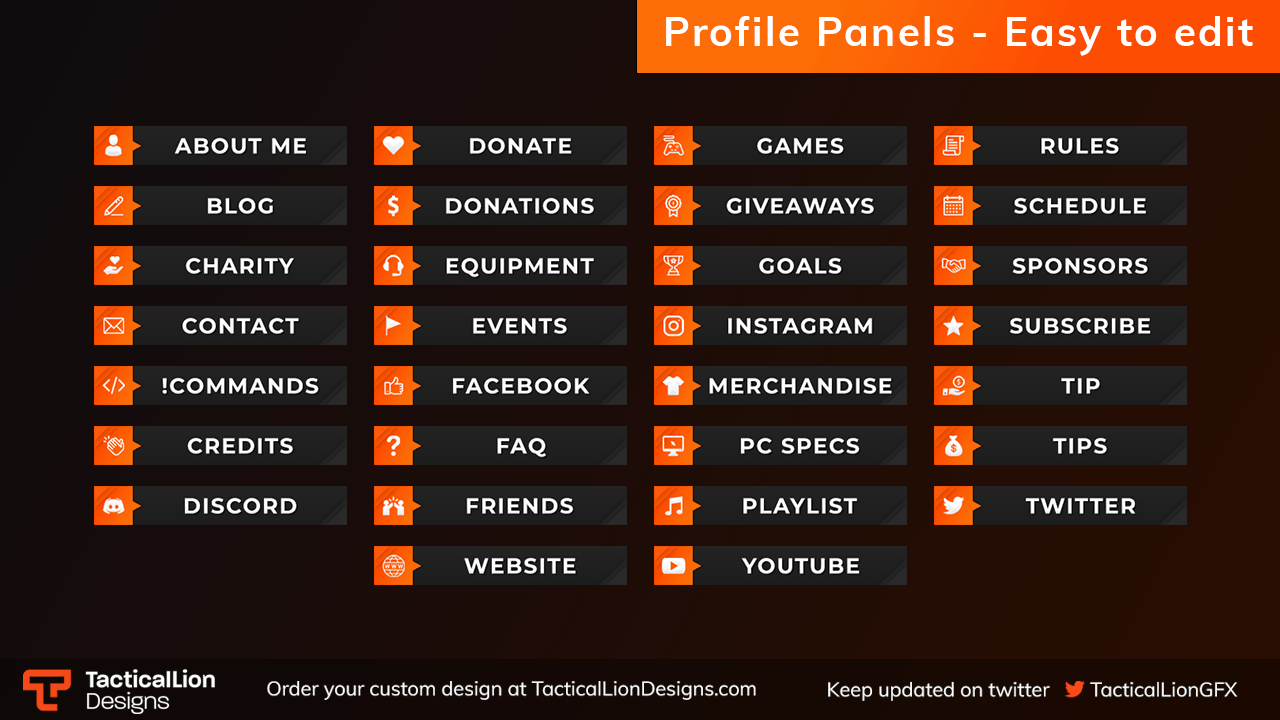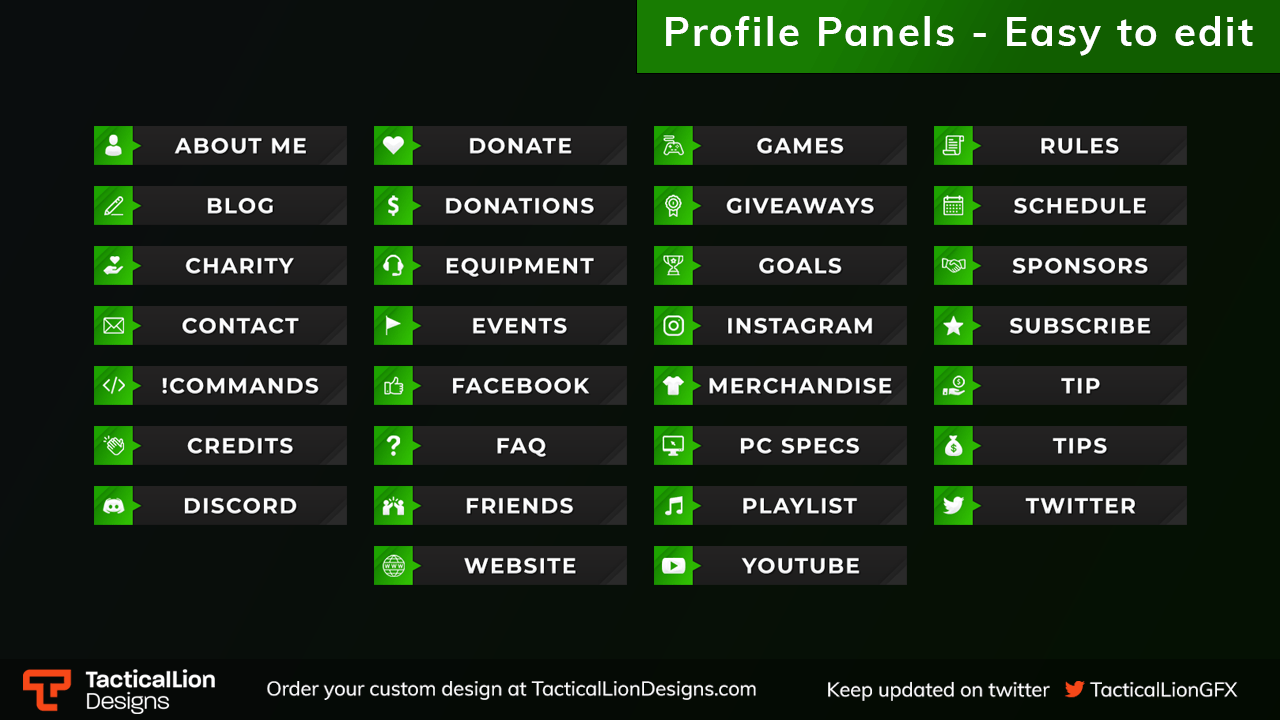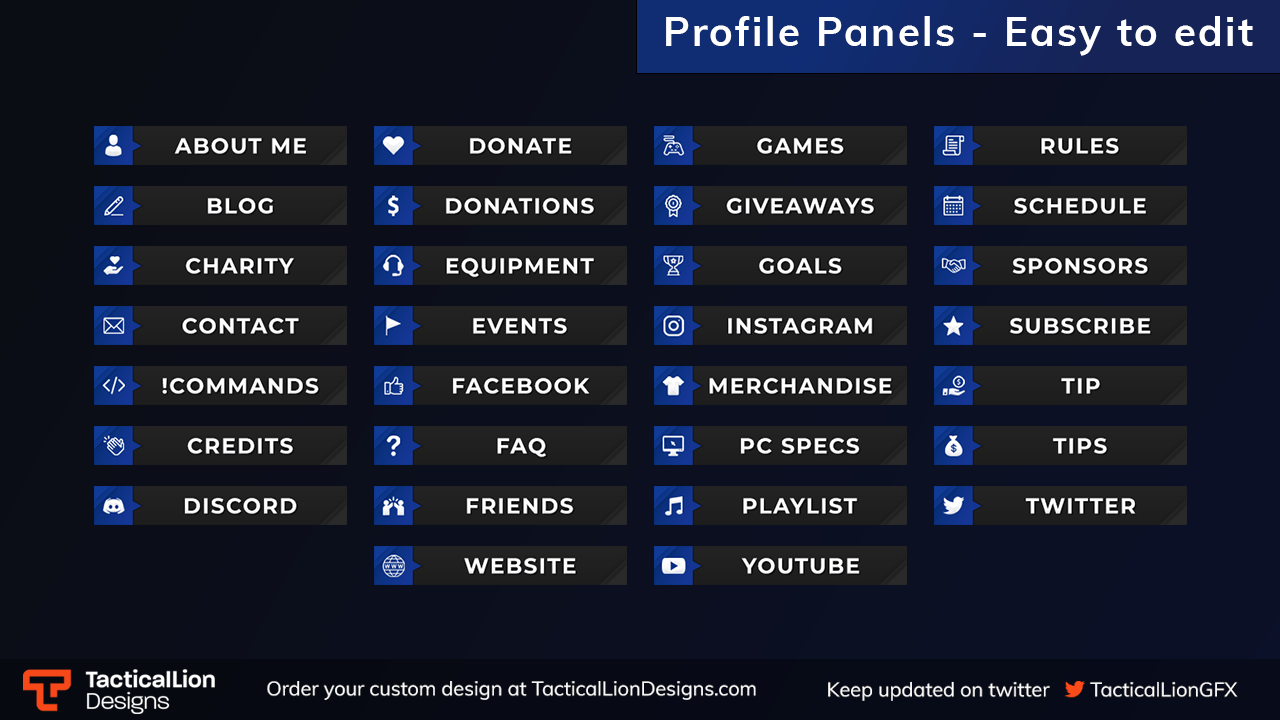 Having a specific game-themed panel design, such as Fortnite, is a very popular choice for many Twitch streamers, as this brings your content and channel aesthetic together.
This shows viewers specifically what to expect from your channel and identify instantly whether that particular channel is the right choice for them.
Custom, premade or free designs
Still need help to decide how to present your stream?
Customized Twitch panels are becoming more popular among streamers in order to get noticed, take a look at our portfolio for inspiration about what type of shape and design you would like your panels to look like.
There are endless creative panel ideas you can try out on your stream, if you have an idea in mind we would love to hear about it.
Already have a great idea in mind but need help with the execution?