Discord is one of the most powerful communication platforms on the internet, designed to bring people from all over the world together through virtual chat. Since its debut in 2015, this social communication software has experienced explosive growth, notably among gamers who use Discord to chat while gaming and create communities on the platform.
If you want to create a personalised profile, you must first grasp how each part of the site works.
If you're using it for business, you'll need to customise your profile.
Similarly, if you're using it for gaming, you'll want to know how to distinguish yourself with things like your avatar; this is especially important for streamers.
In this article, we'll cover the recommended discord image sizes. From the Discord Profile Photo Size to the Discord Emoji Size.
Quick reference table for Discord image sizes.
Instantly download
Overlays
Alerts
Webcams
Discord profile picture dimensions
The optimal Discord profile picure size for a 1:1 aspect ratio is 512 x 512 pixels. Many of other guides recommend a smaller size, but we think 512 is ideal for a discord pfps.


JPG and PNG are common file formats to use in this Discord element. The suggested size for a full-size discord profile picture size  is 8 MB. Nonetheless, you can upload 50 MBs on Discord Nitro, which is large enough that you won't have to worry about tweaking the image before upload.
You also don't have to learn how to modify the size because the platform allows you to submit the image of your choosing, and it automatically reduces it to the proper size.
Nitro allows you to upload animated GIFs and the superior WEBM file format.
You may now post animated profile images.
Keep in mind that if you submit a square profile image, Discord will crop it to a circle, so keep that in mind while selecting an image. Make sure the icon's details are in the centre so they can be seen when cropped into a circle.
Recommended sizes
512 x 512 pixels
Maximum file size
8 MB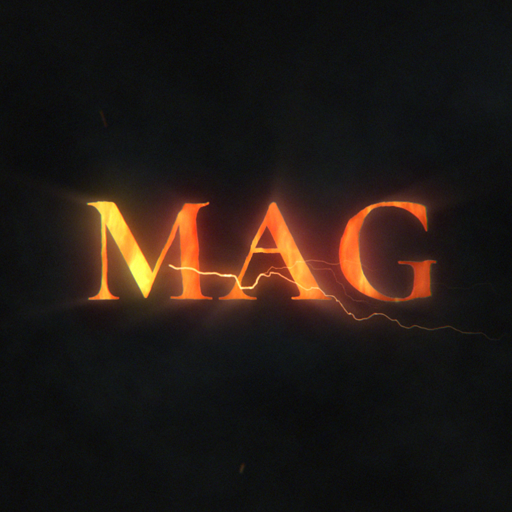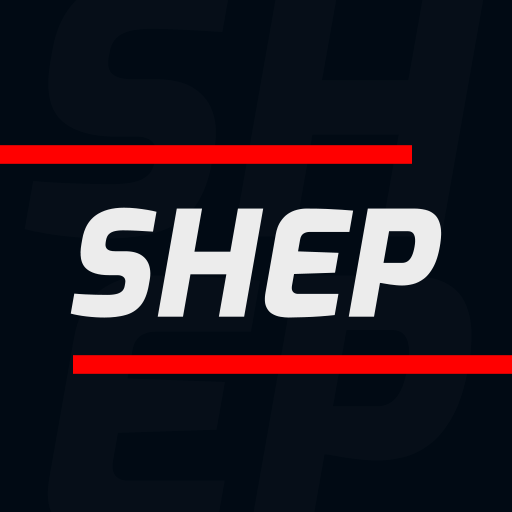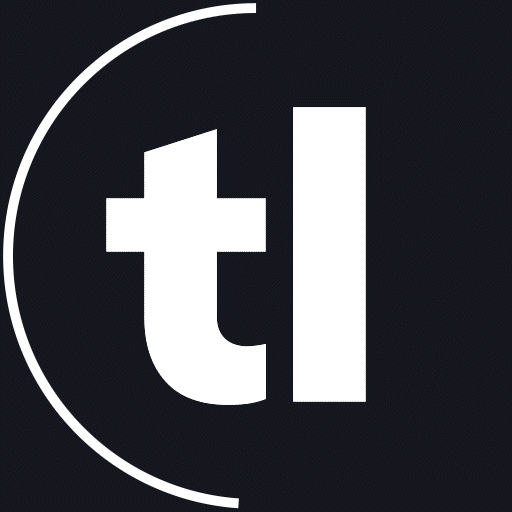 A Discord Server Logo is required to launch your server. This serves as your Discord avatar or profile picture. It is generally circular and displays in the sidebar of the community member as well as other areas where your avatar is shown for Discord users to see.
Icons should have a maximum file size of 512 × 512 pixels in Discord. It's cropped into a circle, like the profile photo size, and accepts JPEG, PNG, JPG, and GIF file formats.
You may add a Discord server banner backdrop and an Invitation Splash picture when you configure this file.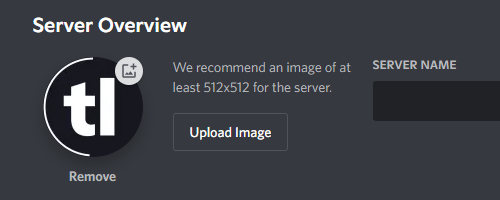 Recommended size:
512 x 512 pixels (1:1 ratio)
Maximum file size:
10 MB
How to change the discord server logo?
In the browser or desktop app, you can right-click on your avatar in Member List of the server, which is the right sidebar, and activate the drop down menu.
Press on the Edit Server Profile option and an in-app pop-up window will appear. You can then press on your avatar to upload your server avatar.
Press the Save button to confirm your server avatar!
Affordable Animated
Overlays
Alerts
Webcams
A profile banner size of 960 x 540 pixels is recommended by Discord. It accepts PNG, JFG, or GIF files, and the banner file must be less than 10 MB in size. You may also utilise animated GIFs to add some flair.
At Boosting Level 2, you can have a graphic called the Server Banner shown at the top of the channel list! The purpose of this editable graphic is to make your community feel more distinct. It also allows users to quickly identify which server they are on.
At Boosting Level 3, it has access to an Animated Server Banner at the top of your channel list!
Keep the following suggestions in mind when selecting a banner picture to outfit your server for success.
Submit a picture or GIF with a minimum resolution of 960×540 pixels and a 16:9 aspect ratio. Do you have a 1920×1080 picture on hand? Upload it and we'll resize it for you instantly.


Keep the top 48px of the file plain and clear of any distracting graphics. This manner, your server's title will be easy to read for your community.


Avoid including a logo or text in an image or GIF.


Include a picture or GIF
representing your game or brand. Key art, character stills, or subtle background art work nicely here. Here's an illustration:


Success! You now have a lovely banner for your server.
Recommended sizes
960 x 540 pixels
Maximum file size
8 MB
Discord server invite background size
A Server Invite Background is the graphic that shows behind the invite pop-up in the app and online browsers as a bonus for servers that reach Boosting Level 1. It's a fun way to customise your server's invitations and highlight the theme, purpose, and community of your server!
When uploading a picture for a Server Invite Background, keep the following in mind:
The primary condition is that the image be 1920×1080 in size, and we accept JPG and PNG files.


Choose a picture that embodies the theme, brand, purpose, and community of your server!
The server invite is an upright rectangular in-window pop-up in the centre of the window, so make sure important sections of your image aren't obscured by the pop-up.


To check how the Server Invite Background appears, upload a picture and then copy and paste the server's invite URL into an incognito/private browser!


We do not advocate utilizing a picture with a logo or text as your Server Invite Background.


Server Invite Backgrounds cannot be animated or saved as a GIF.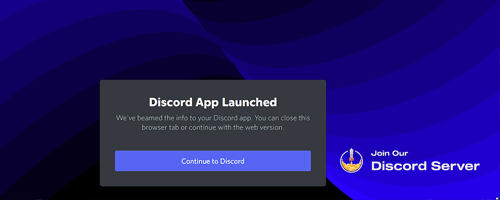 Recommended size:
1920 x 1080 pixels
Maximum file size:
8 MB
At 32 x 32 pixels, the usual emoji size is fairly tiny. However, Discord enables you to submit images up to 128 x 128 pixels in size, which is more in line with the emoji sizes from multiple other platforms.
Uploading a bigger, high-resolution image is an excellent technique to ensure that your emoji is of the finest quality possible. If the original image is too large, you can lower the file size with image compression software to avoid exceeding the 256 KB limit.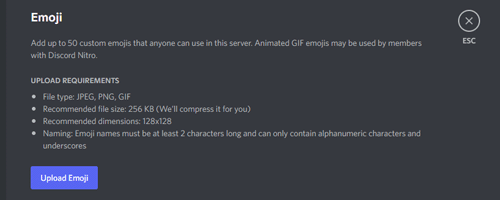 Recommended sizes
32 × 32 pixels (up to 128 × 128 pixels supported)
Large 112 x 112 pixels
Maximum file size
256KB
By following these Discord size guidelines, we ensure your profile and server community will look professional. Having the correct ratios and sizes is appreciated by users visiting your discord, who will notice when things look great. Hopefully the above guide will help answer one of our most common questions.
This means you know how to use Discords image sizes to your advantage. We're sure you have everything you need to take the next step, but if you don't, our team of professional stream designers is here to help.
Our collection of high-quality, free, and already-made Twitch overlays are still here if you need them.